Azzam, the world's largest yacht, which is 590 feet long and was built by Lurssen in Germany, is reported to weigh more than 13, 000 gross tons, with a price tag estimated to be in excess of US$600 million. Azzam Superyacht, delivered in October 2013, replaced the Superyacht Eclipse as the world's largest Superyacht. Azzam – which means" determination" in Arabic – reflects the resolution of a yard, a design team and, of course, the owner, to build the world's largest yacht.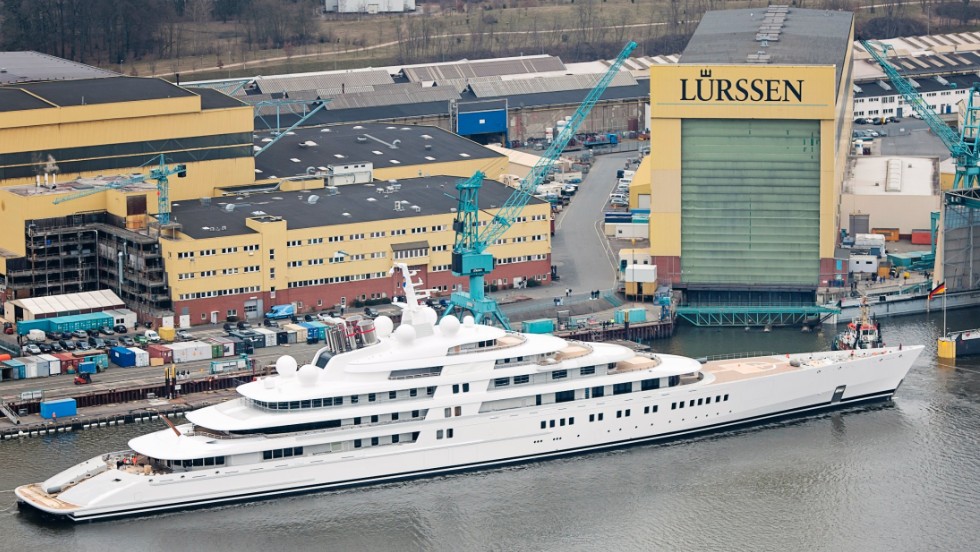 Roman Movabraich's Eclipse, which has 24 guest cabins, two helicopter pads, two swimming pools and a missile defence system, is 162.5 feet long and was the world's largest yacht when launched in 2010.
Yacht-setters, i. e. the sea equivalent to jet-setters, circle the world on mega yachts, with annual running costs that can easily match the annual budget for a small nation. These mega yachts are run by highly trained captains and crew along with yacht managers who are often hired to manage all aspects of owning and running a yacht. Given how busy Azzam's owner is, His H. Sheik Khalifa bin Zayed Al Nahyan, president of the United Arab Emirates, emir Abu Dhabi, and the supreme commander of the Union defense Forces in the United Arab Emirates, it is highly likely that he outsources all management aspects of this superyacht!
Record-breaking features include its 180-foot swimming pool, which is believed to be the largest on any yacht, and its 30,000 kw electric diesel power plant, which Lurssen claims is the most powerful for a super yachts.
Experts suggest that the interior can match or even surpass the richness of Abramovich's yacht, which is equipped with two helipad, two swimming pools, a cinema, a disco and a 150-foot mini-submarine to explore the ocean floor.